The Good Ol' Boys Celebrate the Good Ol Days

Used with permission from NHOF
The Ned Jarrett 1966 Ford Fairlane #11 "sneak peek" at the NASCAR Hall of Fame in Charlotte, N.C.
in the Glory Days 2.0 Exhibit. Five more cars to be revealed in the weeks to come with the
exhibit unveiling on January 11th, 2014. If in town, please visit this amazing exhibit of cars.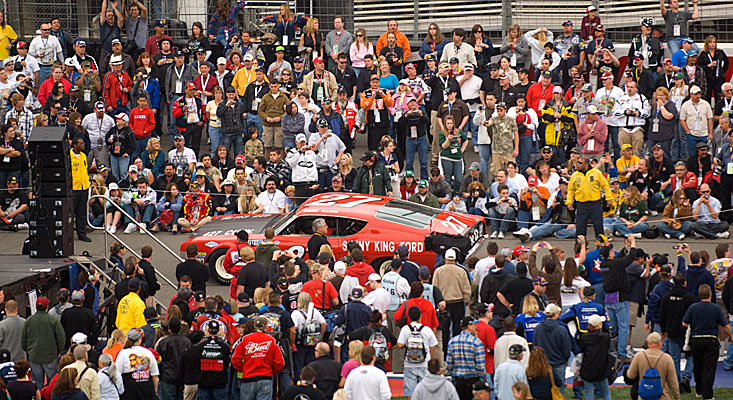 The Historic Grand National Stockcars were invited to show off at the Auto Club Speedway at NASCAR's Auto Club 500.
CLICK HERE TO SEE THE 2010 EVENT
FOX SPORTS FEATURES THE HISTORIC GRAND NATIONAL CARS